ESPECIALLY FOR

CHRISTIAN COUPLES

:


AN EXCITING NEW BOOK & PROGRAM FOR RELATIONSHIP CARE AND REPAIR



This program, adapted from the popular relationship education program, Hold Me Tight® by Dr Sue Johnson offers Christian couples a program that:
links the wisdom of faith and scripture to the new science of love and loving
demonstrates excellent results in research studies – couples are happier and more connected
gives couples control over their conflicts and also builds closeness and secure loving bonds
is perfect for small group use in churches or home study groups


ENRICH & REVITALIZE YOUR PRECIOUS BOND – GROW TOGETHER IN YOUR FAITH
Buy The Program O
r
The Book Separately
The book and the program described below offers scriptural support, inspiring stories, practical stories and a clear road map that will show you how you can join together and actively shape the love you are looking for – the love that leads you home to a loving God.
Are you looking to enrich a healthy relationship, revitalize a tired one, or rescue one gone awry? Do you yearn to grow closer to God, and to further incorporate Him and His teachings into your marriage? We all want a lifetime of love, support, and faith. But sometimes we need a little help.
Enter Dr. Sue Johnson, developer of Emotionally Focused Therapy (EFT), the most tested and effective form of couple interactions based on the newscience of adult bonding. Dr. Johnson and Kenneth Sanderfer, a leading EFT practitioner in the Christian community, share Johnson's groundbreaking and remarkably successful program for creating stronger, more secure relationships not only between partners, but between us and God.
The message of CREATED FOR CONNECTION is simple: Forget about learning how to argue better, analyzing your early childhood, or making grand romantic gestures. Instead, get to the emotional underpinnings of your relationship by recognizing that you are attached to and dependent on your partner in much the same way that a child is on a parent, and we are on the Heavenly Father, for nurturing, soothing, and protection. The way to enhance or save our relationships with each other and with God is to be open, attuned, responsive, and to reestablish safe emotional connection. Filled with Bible verses, inspiring real-life stories, and guidance, CREATED FOR CONNECTION will ensure a lifetime of love.
The Created for Connection: Hold Me Tight® Relationship Education and Enhancement Program for Christian Couples
This program will help partners create stronger, more secure relationships with each other and also with God.
The program includes the new program-specific Facilitator's Guide with accompanying CD, providing the tools to facilitate your own workshops, including: session outlines, in-class handouts, homework exercises homework exercises
The Created for Connection, Hold Me Tight® Program for Christian Couples is comprised of the following:
The Book Created for Connection: The 'Hold Me Tight" Guide for Christian Couples
The DVD Hold Me Tight®: Conversations for Connection
The DVD Creating Relationships that Last: A Conversation with Dr. Sue Johnson
The Created for Connection Facilitator's Guide for Small Groups
---
About the Author: Dr. Sue Johnson
a recipient of the Order of Canada, is an internationally recognized leader in the field of couple interventions. A clinical psychologist and Distinguished Research Professor at Alliant International University in San Diego and a professor at the University of Ottawa, Dr. Johnson is the developer of Emotionally Focused Therapy (EFT). Dr. Johnson is the author of numerous books (including Hold Me Tight, Seven Conversations for a Lifetime of Love) and numerous articles, and she trains thousands of therapists in North America and around the world. She lives in Ottawa, Canada.
About the Author: Kenneth Sanderfer, LMFT
Certified EFT Therapist, Supervisor & Trainer | AAMFT Approved Supervisor
is a Certified Therapist, Supervisor and Trainer in Emotionally Focused Therapy and an AAMFT Approved Supervisor. He is the Director of the Nashville Center for EFT in Tennessee and he educates, supervises and trains EFT Therapists across several states. He leads Created for Connection couples & facilitator groups and trains pastors and other counselors to facilitate Created for Connection groups.
Dr. Sue Johnson is a bestselling author, a clinical psychologist, distinguished research professor, renowned speaker, and a recognized innovator who has changed the field of couples therapy.
"Everyone who is born of God knows God. For God is love"
John 4:17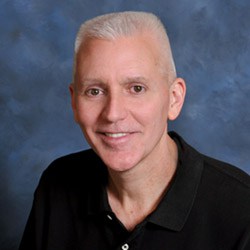 Chris Cambas,
Founder of Full Circle Ministries, National Marriage Seminars
Pastor
Created for Connection is nothing short of a masterpiece- a map for a loving bond with our life partner. Dr. Johnson and her colleague skillfully integrates her research with Scriptures to help us live our faith inside our most sacred relationship
Listen To What More People Are Saying

So helpful! Written in an easy to understand way! If you love science, you'll easily enjoy the first chapter! If not, the rest of the book is super good! No couple is perfect but this book really helps you understand your partner! Emotional connection is important for every couple and this is the perfect tool to assist in building strong healthy bonds!

Sue Johnson is one of the world's leading couple's therapists and originator of Emotionally Focused Couples Therapy (EFT). Her earlier book Hold Me Tight guided couples through seven conversations, based on EFT, designed to deepen their relationship and strengthen their bond. In Created for Connection, Sue Johnson and Kenny Sanderfer revised Hold Me Tight to include reflections on the harmony between the science of love and the teachings of love found in the Christian scriptures. Created for Connection walks a couple through key conversations that help restore a sense of emotional safety in their relationship followed by conversations designed to deepen their emotional connection. I highly recommend this book for couples who desire to strengthen their relationship in a way that is both based on relationship research and the truths of scripture.

This is a really great tool!! I've been to counselors who all ask the same questions without getting to the root of how 'different' people are & how those differences affect relationships. This is worth your time and money. ….. This is so straight forward & down to the basics. It gives you ways to RECOGNIZE the dance you may be perpetuating, so you can AVOID continuing the same negative patterns. Worth it.

This spoke to my heart. I'm so glad my friend recommended it. If you're considering it -- do it! The real examples and stories are so relatable and helpful to see the patterns we get stuck in in our marriages.

This book provides couples with wonderful information to build a strong marriage. Very practical. We are using it for pre-marital counseling at our church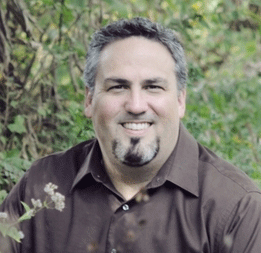 Counseling Director, Pathways at the Experience Church
We designed a Created for Connection workshop for churches and it is making a huge difference in marriages! Using the book as a roadmap, we are able to help couples understand how God designed us for marriage, why marriage can go so easily and completely sideways, and to rediscover the connection and intimacy they long for with their spouse.

This spoke to my heart. I'm so glad my friend recommended it. If you're considering it -- do it! The real examples and stories are so relatable and helpful to see the patterns we get stuck in in our marriages.

This book is truly eye opening and a game changer!

I am leading a small group using this material, and it is having significant positive impact on the participants. The book helps couples understand their most basic need for close connection and how this need impacts their important relationships.
---
Sacred Connection – What a Christian knows about romance and love. - Read this important essay!
People of faith have always known that love is at the heart of spiritual life. This is the constant core message of the New Testament. What they probably do not know is that the new science of romantic love—of adult attachment—perfectly parallels and echoes the wisdom of Christian teaching.
---
Click the Twitter Button to Share with Your Twitter Network
Exciting new book by @DrSueJohnson & @KennethSanderfer with a marital enrichment program for Christian Couples #